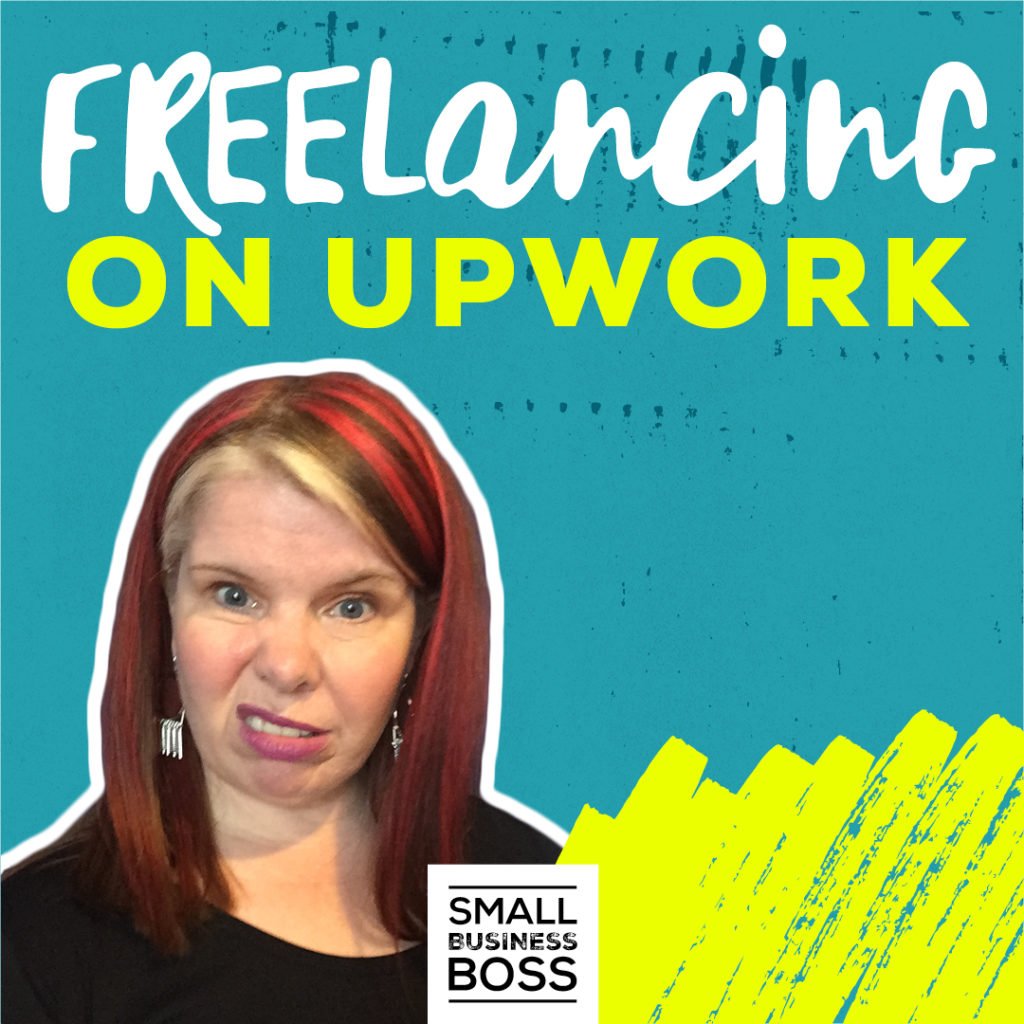 Freelancing on Upwork: The Truth About Making Money as a Freelancer
If you need clients, you've maybe been thinking you should use Upwork to find projects to work on. Freelancing on Upwork has some definite advantages and disadvantages, so it's important that you go into it fully informed to know if it's the right choice for you.
No matter what type of freelancer you are, you've probably heard of freelancing job sites like Upwork, and they may seem like to a great way to get clients and make money.
Getting clients can be really challenging, so a site like Upwork gives you access to people who are looking to hire. It eliminates you having to get out there and find clients, but is that really a good thing?
Short answer: maybe.
In this video, we're going to share the truth about making money as a freelancer and why Upwork shouldn't be the only thing you rely on to get clients for your business.
The Truth about Making Money as a Freelancer
When it comes to a site like Upwork, you need to understand that no one is going to look out for you. You have to be your own champion and build your own network.
For you to go from struggling freelancer to total rockstar, your pricing is key. It's hard with a third party site like Upwork to command the types of prices for your services that will help you get there. Yes, there are people who make serious cash on Upwork, but those are the exceptions.
When Upwork Is a Good Idea
Upwork can be a great option when you're first starting out, and you don't have any clients. Using a site like this, you can find your first few clients which you can then use to show others you're not only hireable but that people are already working with you.
Plus, using a third-party platform to look for work can be a way to fill in the gaps when you have a lull. When these gaps happen, and you need to find some work to pay the bills, Upwork can help you quickly find some projects to get cash flowing in.
If you need work now, Upwork can be a viable option — especially for short-term projects.
Why Upwork May Not Be a Good Idea
One thing you lose with Upwork is control. You're not in control of the platform and what they do, so you're subject to any changes they may choose to make at any given point.
Also, Upwork is competitive which means you need to learn how to stand out to get the best jobs. You're competing in a sea of other people who are vying for the same pool of work, so if you want to get paying gigs, you need to figure out what your differentiating factor is and highlight that.
When it comes to your rates, pricing on Upwork is generally lower than what you would charge if you were freelancing and directly billing a client. When you're on Upwork, the skills you're offering are a commodity, and people are often looking not for the most experience but the best price. (And, yes, there are people who make six figures a year on Upwork alone, but they're the exception.)
What to Do Instead of Relying on Upwork
The first place to begin is with your professional network. Ask people you know for referrals and recommendations. You don't need to be pushy or aggressive, but let your contacts know you're looking for clients and that if they know someone you'd be a fit for, you'd love an introduction.
Networking and getting known for what you do is another step you can take. You can't assume everyone knows your skills and what services you provide, so take the time to educate people on what you have to offer.
We're also big fans of using other people's platforms. Look for opportunities to speak, go to events and network, get featured on local media — all of which will help to showcase your expertise. You need to get out from behind the computer and get visible! Nobody can hire you if they don't even know who you are and what you do.
Even if you're using Upwork today or using it to get started as a freelancer, you need to get into action and start doing what it takes so you're not relying on it long term. By implementing one or two of the suggestions for what to do instead of relying solely on Upwork, you'll soon be on your way to total boss status.