Are you tired of the BS that goes with building a business?
You work with clients as a creative, consultant or agency owner, and you're committed to building a bs-free business that gets you paid.

I'm talking about things like:
"You can't scale a service business."
"You'll burn out if you keep working with clients."
"The only way to make real money is with a course or program."
I call BULLSHIT on all of it.
Build a simple and sustainable service business by focusing on trust.
Do business in a way that's ethical and where everyone wins.
Work with clients, be of service to them and still reach your big goals.

We don't have to settle for the status quo of online business that's built on a prescriptive, privileged playbook that serves only a select few.
Celebrity entrepreneurs shill bullshit that teaches us to consume and exploit our way to so-called freedom, but is really just replicating systems of oppression. 
How? They trick us into thinking they have the solution for us on an individual level, when really we're dealing with much, much bigger societal problems.
Where they simply give the same old, same old systems a glow up so they can individually benefit.
Meanwhile, they get rich and free while the rest of us get screwed.
I'm not here for it anymore, and I'm sure you're not either.
As small, online businesses owners, we have the power to do so much more.
We can work for collective liberation, and that starts with how we choose to run our businesses, and what practices we implement on a day-to-day basis.
Are you with me? Let's do this.

Here's how we help you build a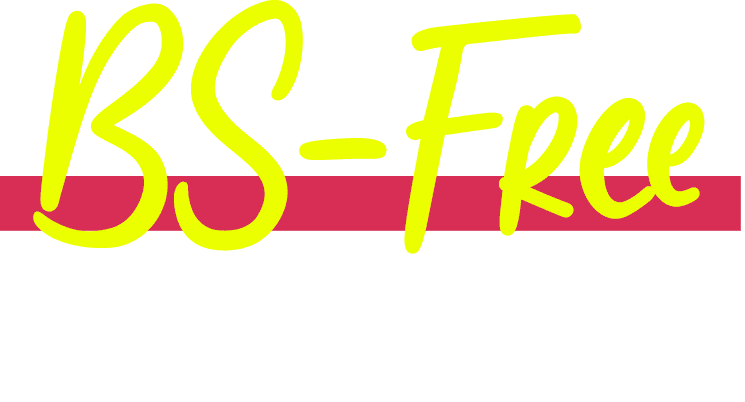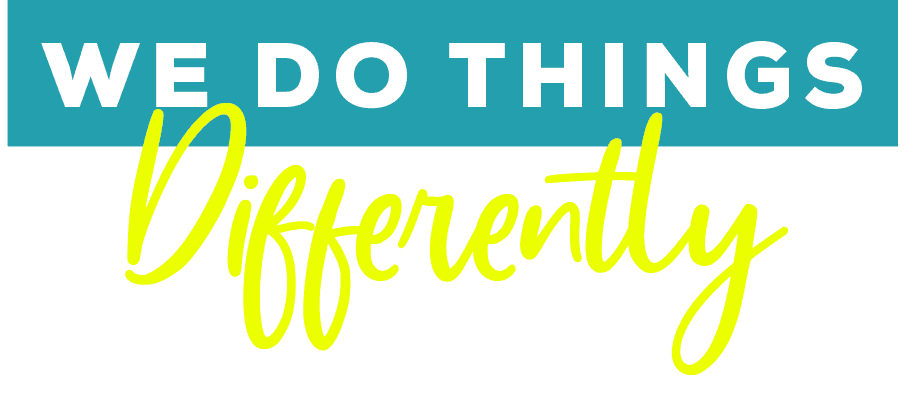 We're not gatekeepers, we're educators and consumer advocates.
Our work is framed through the lens of an intersectional feminist praxis as well as anti-oppression work.
We don't play the online business game at all costs or use fear or manipulation in our marketing or sales.
We show the hell up for our clients by recognizing their unique backgrounds and needs.
We pull our peers up with us by creating opportunities on our platforms.
We pay our teams more than a living wage.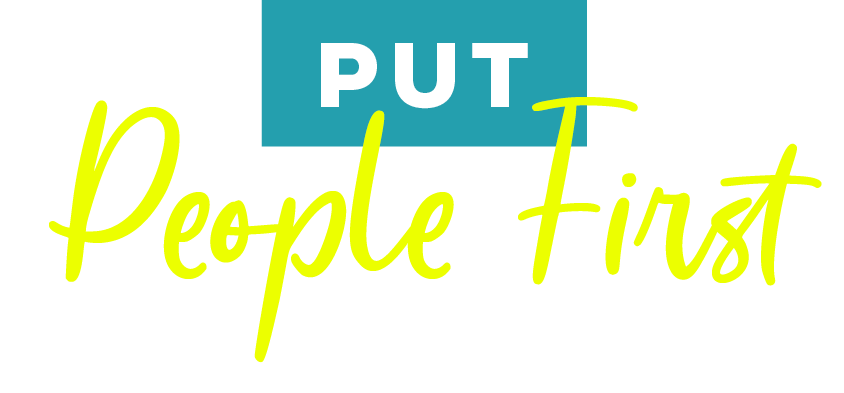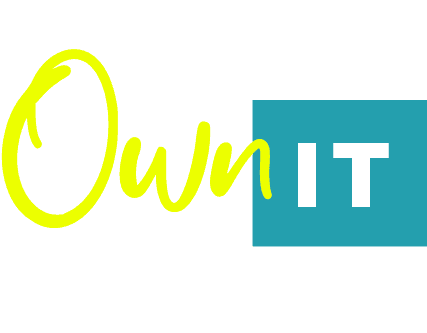 We're thought leaders, experts and powerful AF.
We tell the truth, even when it's hard or uncomfortable.
Our intent is to do business humanely, and recognize the importance of repair when harm may occur.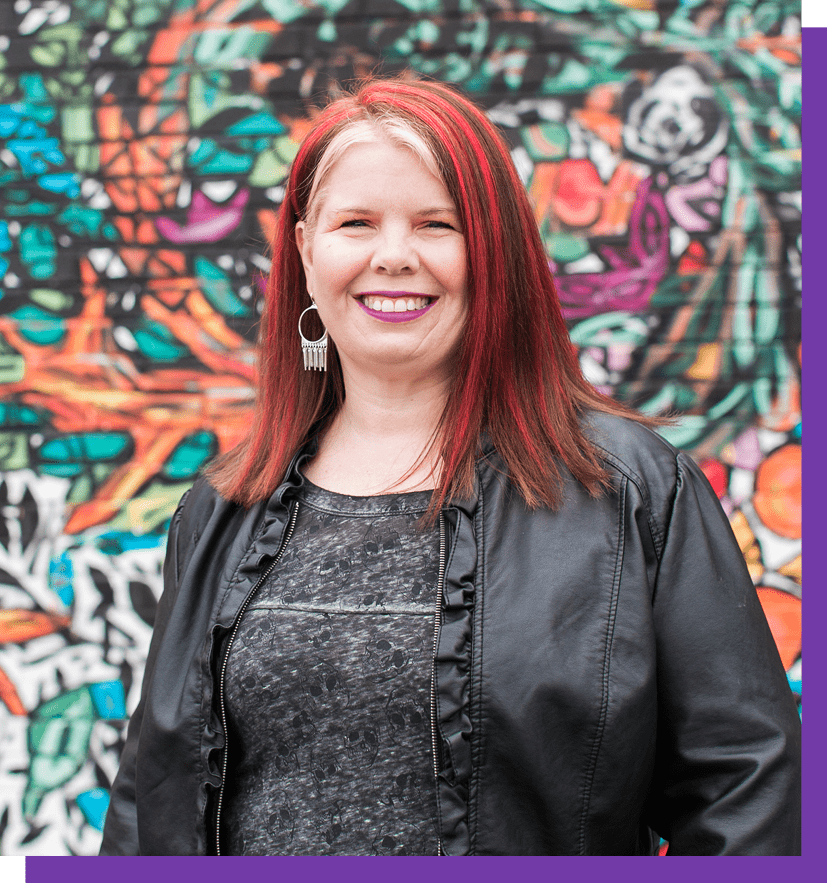 I'm Maggie Patterson (she/her), and I'm a mentor to service-based business owners. Think of me as your big sister who tells it like it is, and takes nobody's BS.
Here's what you need to know about me: I own a content marketing agency, Scoop Studios,
meaning I still work with clients every damn day.

I'm a consultant. Not a coach.
And I don't own any couture dresses, and I've never had a photoshoot in Paris.

and will throw down if you trash talk Montreal-style bagels, socialized medicine or Canadian literature. However, I don't care about hockey.

who knows she doesn't have all the answers. But I'm deeply committed to always learning and changing my mind.

I have experience with both B2B and what I call B2E (aka business-to-entrepreneur) businesses.
I've worked with coaches, big name internet marketers, corporate consultants, creatives of all kinds, lawyers, social media pros, VAs, OBMs and more over the last eight years.
years of owning a business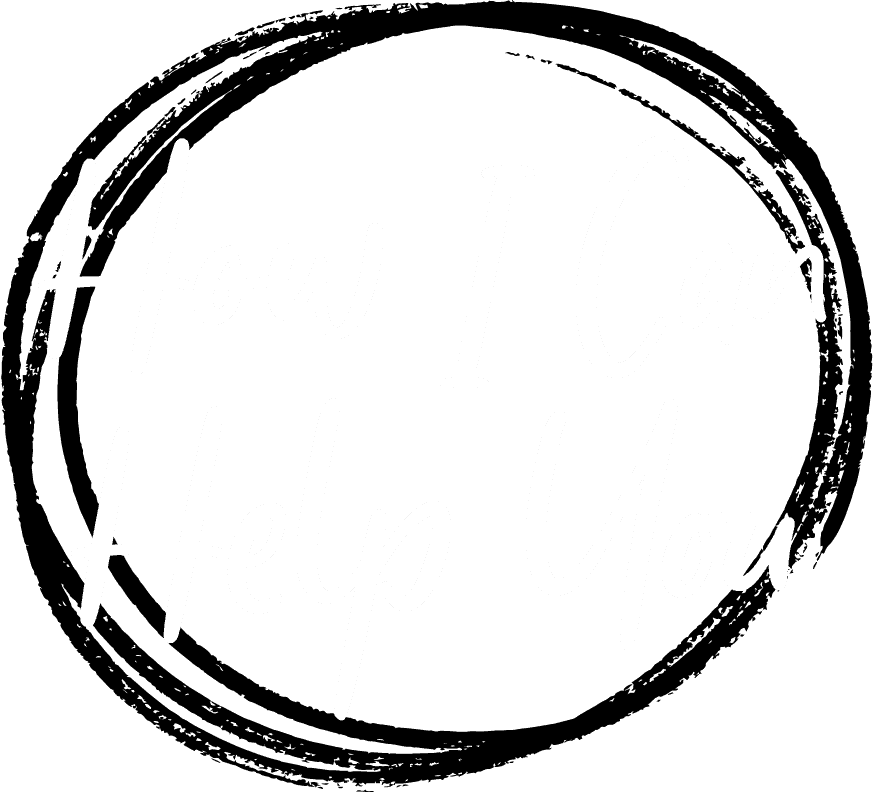 Right now, there's one way to work with me, and get support as you grow your service business, and that's via a mastermind.
And I'm not talking about THAT kind of mastermind where you're paying an exorbitant sum of money to be in a room with the cool kids and it's all about jetting off to exotic locations.
We do masterminds differently here at BS Free Business.

We bring together a group of amazing service-based business owners like you — creatives, consultants and agency owners — to create a space to collaborate and get support.
 I show the hell up for you in the process, and help you put trust first in everything you do.
Best of all, we make it a win for everyone, and there's no ridiculous price tag attached.

Learn more about our masterminds: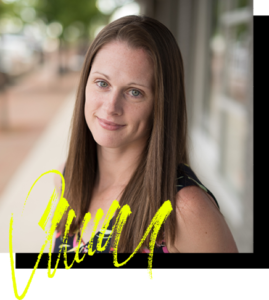 "The mastermind came highly recommended by one of my business friends, and it has delivered, real, practical advice to grow my business. This experience has helped me recognize my true business value aside from all the rah-rah stuff and helped me build and grow a strong flow of new leads into my business.
Maggie rocks because she's been there and that makes all the difference. She gives you guidance from a place of having done it herself, and she tells it like it is. Plus, the mastermind community is full of caring, wonderful people who bring positivity and support into my business. They share what they're going through too, and I don't feel alone!"
— Chrissie Wywrot,
Marketing & LinkedIn Specialist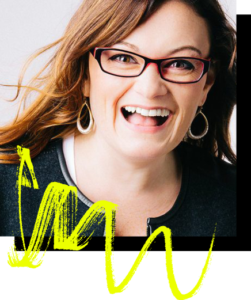 "Working as a solo entrepreneur is tough, and while I've had a six figure business for multiple years, I joined the mastermind as I wasn't enjoying it. Thanks to the mastermind, I'm showing up better in my business. I've fired clients that aren't a good fit, I've got better boundaries around critical functions like contracts and invoicing, and I've got whitespace.
This next phase in my growth will be healthy and sustainable, and I'll be working with clients who get it. Even if you've already hit 6 or even multi-six figures, having the brass tacks and reality check and group support in the mastermind is powerful. You'll be surprised by the details you thought you knew, or had locked down, and discovery you can tweak ever so slightly and see positive change in your business and your life. Just fucking sign up already."
— Sandra Halling,
Owner, Halling Enterprises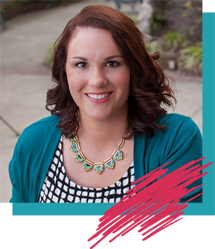 "I joined the mastermind to continue the journey of working on my business — not in it. I wanted to surround myself with people like me, but at the same time, not like me to learn from and push me. I've grown my business revenue and personal take home while only working a couple of hours more per week. I've been able to serve more clients and grow my team.
It feels amazing to be working to live the life I wanted as I never thought it would be possible to be fulfilled professionally, financially, and personally. Plus, this experience has helped me feel like a "real" business owner and built my confidence as a boss."
— Crystal Butler,
Owner, Crystal Marketing Solutions