Welcome to the BS Free Service Business Podcast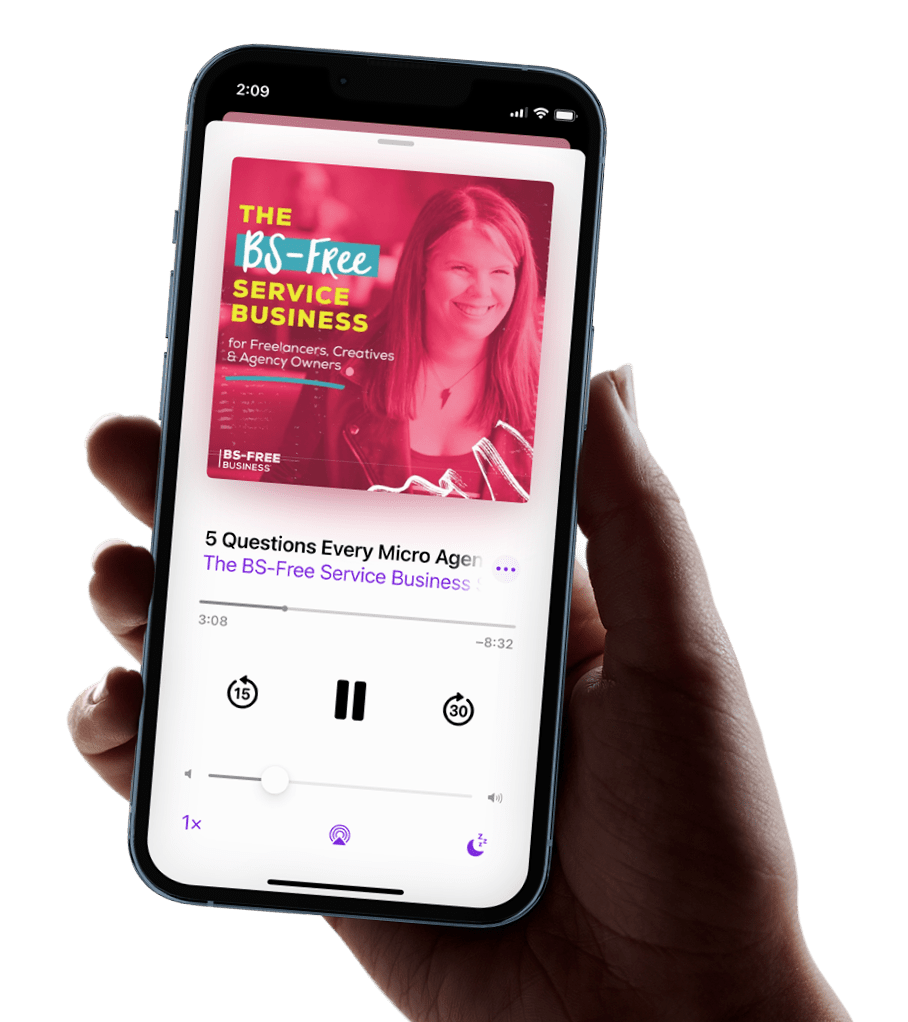 The BS-Free Service Business show (from BS Free Business®) is THE show for freelancers, creatives and agency owners. The show is designed to provide no BS insights into running a simple and sustainable services business.
If you work with clients and run a service business,
You're in the right place.

Subscribe to the show now using your podcast provider of choice:
Listen to the show directly on the site using the player below: