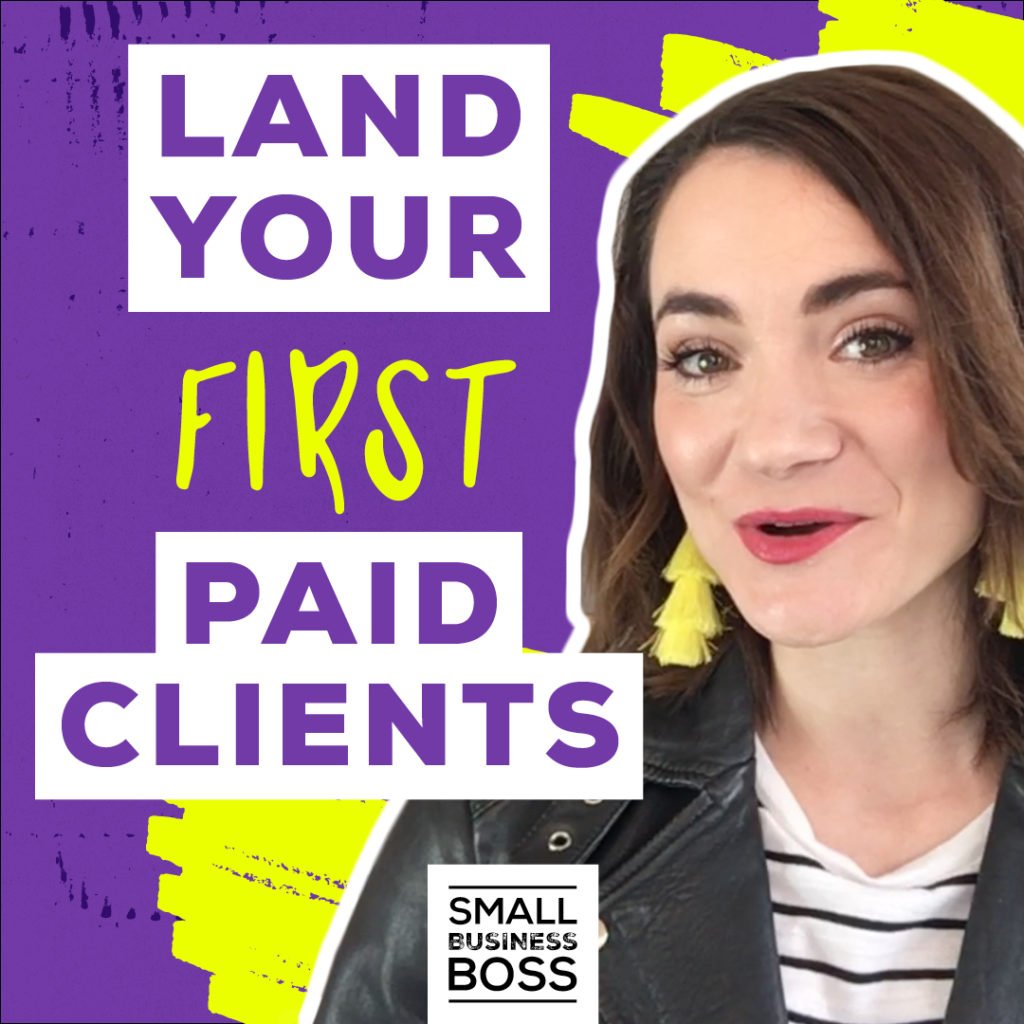 Freelancing for Beginners: EASILY Land Your First Paid Clients
You've decided to start freelancing either as a side gig or your full-time job. Woohoo! Now that you've made the leap, the next step is to get your first paying clients.
I totally remember the excitement (and fear!) of finding our first clients as side-hustling freelancers and thinking it was going to be nearly impossible.
With all the marketing out there about sales skills and websites and LinkedIn profiles, you'd think it would be really hard to find your first paying clients as a freelancer. (I know I certainly did!)
The good news is that it doesn't have to be.
To get you started off right, I'm sharing three tips to not only help you land your first clients but to actually do it without breaking a sweat.
Tip #1: ASK
If you don't ask, you don't get. It's as simple as that. You've got to let people know what you're up to — especially when you're starting out. Send some emails, make a few calls, do what you need to do to let those in your personal and professional network know what you're working on and how they, or someone they know, could work with you.
Unless your side-hustle would be frowned upon by your day gig, don't forget about your past professional networks too. Even if it's not a direct fit, you never know who they know. If the idea of putting yourself out there and asking sounds scary, just keep in mind that cold calling or cold emailing is waaaay more nerve-wracking.
Tip #2: Join a Directory or Organization
This is part of a solid overarching strategy of using OPPs (other people's platforms). Depending on what you're offering as a service, there's probably an industry directory or resource you could join. If that's not the case, even a chamber of commerce or another group where you're one of the only ones offering what you do.
Here's what you don't want to do: don't join an organization where you're one of many and expect to get potential new client connections from it. Professional organizations with your peers have their merits, but when you're looking to book clients, it's not the best kind of organization to focus on as everyone in it is just like you!
So, if you're a designer, instead of joining a designer group, try joining a local business group where you're not one of hundreds of designers but rather one of a few designers in a sea of business folks who are good fits for your services.
Tip #3: Join a Service Platform like Upwork
While this is not something I'd recommend relying on for long-term freelancing success, it can be a good way for you to easily land your first few clients and build up your experience and confidence. Though you'll typically bring in a little less than if you're finding and working with clients directly, using Upwork as a strategy to getting started makes getting clients much easier than trying to find them on your own.
By following these three tips, you'll be booking your first clients in no time at all. All without a giant marketing budget or hours wasted on tactics that won't get results.