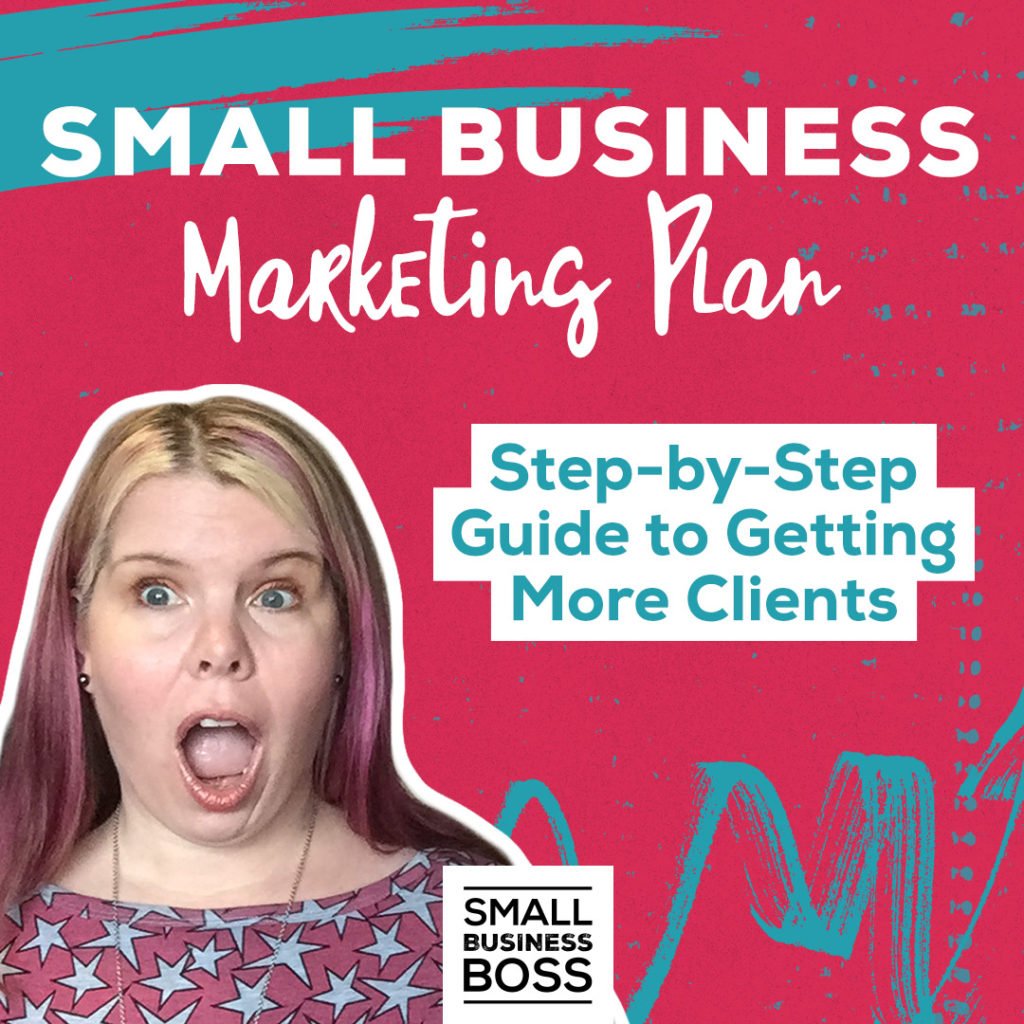 Small Business Marketing Plan (Step-by-Step Guide to Getting More Clients)
Do you wish you had more clients? Or clients that would pay you more? You need a plan — a marketing plan!
Knowing how to market your business in a way that helps you find and book new clients means you're putting your effort in the right place and not spinning your wheels on things that aren't worth your time and money. (No crazy technology needed.)
Let's face it, there's no shortage of things you could do when it comes to marketing. There are SO many things you could do that it's completely overwhelming.
Many times, we avoid creating or working on any type of marketing plan as it's hard to know where it's best to focus, and as a freelance or creative, you want to spend your time where it's going to have the biggest impact.
There are two ways you can do this. You can go old school, which means focusing on building relationships and working your network, OR you can go "new" school where you rely on the internet to bring in the leads.
They both have their place, but if you want clients in the short-term, the strategies and tactics in your marketing plan need to be decidedly old school.
Now, don't get me wrong. Around here, we love digital marketing. It's what we've built our business on. But with that insight, I'm going to level with you — things like building an email list, a social media following, and all of that, take serious time. So if you ONLY want to have clients who magically show up thanks to the internet, you may be waiting a long time.
What You Need to Make It Happen
Since you're on board for our old school, no frills, no fluff small business marketing plan, let's talk about what you need.
The goal here is to get clients and to do it without it taking months and months and months. Instead of waiting for clients to come to you, you need to get out from behind your precious computer and find them.
The good news is that your plan can be super duper simple. It comes down to a few core things.
Your big money, can't lose marketing strategy is referrals.
I've built our careers as freelancers and business owners based on a whole lot of referrals, so I can say that, confidently, it works.
But you can't wait for people to refer you; you have to get out there and ASK for referrals. Ask your past clients, past colleagues, or collaborators. Basically, anyone you can think of that knows, likes, and trusts you, is a potential referral source.
Now, before you think "OMG, I can't ask," keep in mind that if you want this bad enough, you'll do it. And it's WAY better than cold outreach or having to get a J-O-B. (Eeek!!)
Now that you've got your referrals handled, let's touch on some of the absolute best ways to get clients that you must include in your marketing plan.
1. Networking
No one can hire you if they don't know who you are. You need to get out there and meet people. Go to where the people you want as clients are.
This may be local networking or national events. Start by creating a target list and then making time to attend these events. Look for industry events if you're in a specific niche, events with other like-minded business owners, or even networking speed dating. (It's really a thing!)
2. Media Appearances
Don't let this scare you, but no matter where you live, you likely have a paper or radio station. If your target market is local businesses, this is a way to reach them. If you work in a specific industry, there's a trade magazine you could publish an article in.
Media appearances cost you nothing but your time and help to establish you as an expert on your subject matter.
3. Speaking
Even if you've never spoken before, this can be a great way to quickly get known in your target market. The thing with speaking is that you need to actually find the opportunities and not wait for people to invite you.
Trust me, I took my own advice on this recently and went from ZERO speaking gigs to having four booked with very little effort.
There's authority that comes from putting yourself in a teaching role, and speaking helps you reach a ready-made pool of would-be clients.
The bottom line is that if you want more clients, you need to have a plan, and stick to it. Wishing and waiting isn't a strategy! It's time to get proactive and hustle to get more clients the low tech, old school way.
Follow the steps above to get your small business marketing plan rockin' and rollin', and go out there and get those clients.