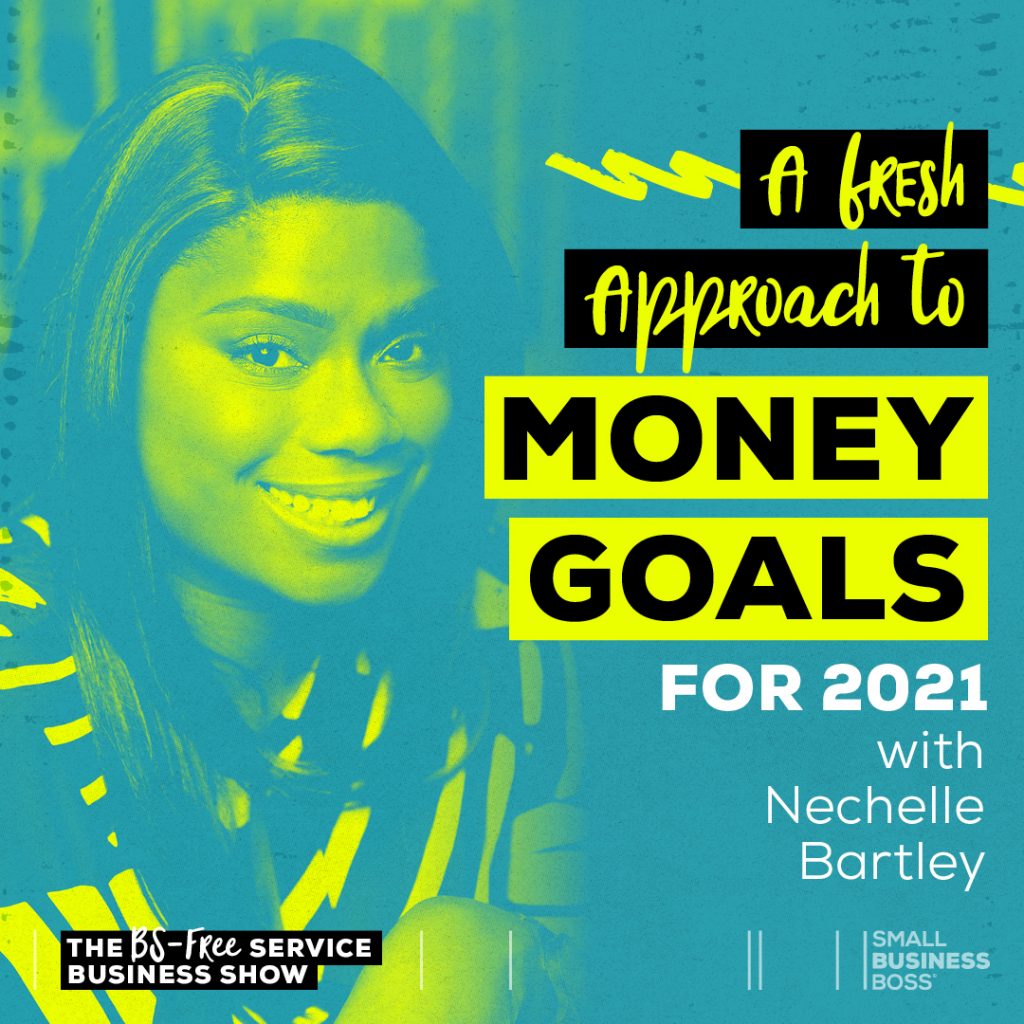 A Fresh Approach to Money Goals for 2021 with Nechelle Bartley
It's a fresh new year, and that means it's time for a fresh approach to our goals, especially our money goals. In this episode, Nechelle Bartley is back and she's sharing how to set money goals that are based on fact, not fiction.

I don't have a lot of guests on the show, so you know when a guest is coming back for their third appearance, that they're a fan favorite. Today I'm joined by my friend Nechelle Bartley, a financial strategist who helps people get unstuck when it comes to their money and wealth goals.

What I love about Nechelle is that her approach to money is based on years of experience in finance and banking, and she keeps it real. She tells the truth, but in a way that makes you want to do better with your money. A lot of what we discuss in today's episode is ripped directly from our ongoing back and forth in the DMs (you're welcome!), plus you get a few confessions from me about things that are on my mind, from higher education to what may be my next business venture.

In this interview we discussed:
Nechelle's background and take on how we should set goals that balance making our dreams happen, with a solid money plan.
Why our money metrics are so screwed up and why we focus on vanity metrics. Nechelle shares how to come up with metrics that help us focus on what matters and get our finances handled.
The problem of magical thinking that's so prevalent in online business, and what we should do instead so we're not disrespecting or neglecting our finances.
The challenges with getting funding as a women-led business, and why it's even more complicated for Women of Color.
The "invest in your business" trope that's everywhere in online business, and how to validate our potential investments with six practical steps.
Lessons from This Episode
First and foremost, Nechelle shared how even if it's January we don't have to jump into setting our money goals. Do a review of what happened in the past year to get a baseline of everything from revenue to profit to even your marketing metrics. When you set your money goals, take the time to do more than set what she called pinnacle goals –– set the milestones along the way too.
We discussed the challenges for getting funding or credit as a women-led business, and why service-based businesses can be so powerful. They require so little startup funds, like basically none. Plus, Nechelle shared how a service-based business can be a way to self-fund, or bootstrap another phase of your business.
Avoid falling into what Nechelle calls a "paying and praying without permission" situation by making unplanned investments. In the corporate world, we'd have to do a cost analysis to determine if something was worth pursuing, and we need to slow down and do the same for our own businesses. We need to stop calling things investments, when we don't have a plan for them, because really then they're just an expense.
About Nechelle
Nechelle Bartley is the Founder and CEO of Money Basics. As a Financial Strategist, she works with small business owners to become true wealth builders and CEOs of their money.
She does this by creating wealth-building action plans to help them navigate all the math and money mindset drama that comes along with running a business and managing their personal finances, so they can earn the necessary profits and cash flow to build wealth and fund their vision board dreams.
Nechelle is a self-proclaimed cake connoisseur and believes that all money problems can be explained with a cake analogy or two while having said cake and eating it too…with champagne, of course!
Links for This Episode
Nechelle's Website – Money Basics
Year-End Financial Review Checklist & Business Investment Validation Workbook