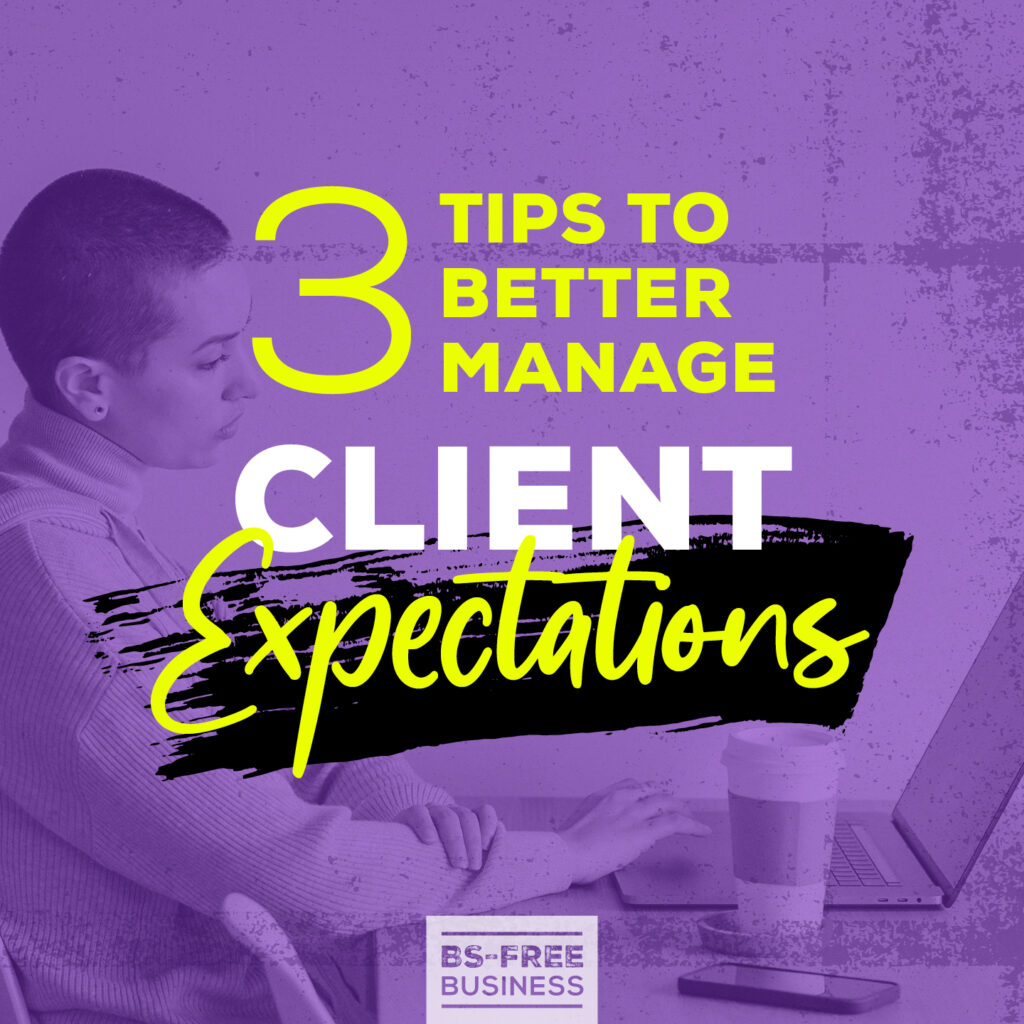 Three Tips to Better Manage Client Expectations
As a service business owner, one major thing is make or break…how you manage client expectations.
The harsh reality is that poor or strained communication can significantly impact your client's expectations and experience. 86% of employees and executives cite ineffective collaboration and communication as the leading cause of workplace failures.
Mismatched expectations can be a significant source of headaches for everyone involved in a project or business relationship. That's why establishing clear expectations is crucial to preventing these issues from day one.
Understanding your client's needs, end goals, and expectations before working with them can also play a pivotal role in ensuring everyone is on the same page and reducing the chances of mismatched expectations. Establishing a solid client onboarding process helps here.
Additionally, addressing changes to the scope of work — or potential challenges — upfront can ensure clarity and lasting relationships. In a service business, honesty and firm boundaries are vital in setting client expectations, including transparency about what can and cannot be delivered.
To help you ensure everyone is on the same page, here are three proven ways to better manage client expectations.
#1. Ensure Clear and Concise Communication
Effective client communication is the backbone of any successful business, especially when working with clients. To minimize drama, you need to use plain language and avoid jargon that may confuse your clients.
Before connecting with clients, take the time to organize your thoughts and ideas to present them coherently. Keeping messages simple, straightforward, and easy to understand is the backbone of good client communication.
Remember, ambiguity can lead to misunderstandings, so you need to think about the client's perspective and convey information in the manner they best comprehend.
Avoid overwhelming them with a deluge of information all at once; instead, phase it out gradually, considering what they need to know and when.
#2. Provide Regular and Timely Updates
Providing regular and timely client updates lays the foundation for building trust and fostering a positive working relationship. Keeping lines of communication open throughout a project demonstrates your commitment to transparency and professionalism.
To achieve this, it's essential to establish a regular communication schedule that aligns with their preferences. Regular updates should include information on project progress, achieved milestones, adjusted timeframes, and any roadblocks encountered.
Don't make the mistake of skipping updates when there's nothing significant to share. Your clients need to know what's happening, as you don't want them to wonder what you're doing. Transparency in your work for them is key and will help prevent questions you simply don't want to answer.
Also, if unforeseen changes or delays arise, it's crucial to be upfront and transparent about the situation. Rather than waiting until the last minute or missing a deadline, proactively informing clients in advance shows respect for the timeline and enables them to plan accordingly.
By demonstrating reliability and dedication, you are actively creating a sense of confidence for your clients in your ability to meet their needs and expectations.
#3. Use the Right Communication Channels
Using the right client communication tools is key to ensuring seamless interactions. When engaging with clients, consider mutual preferences and identify channels that work well for you.
Some clients may find asynchronous methods more suitable, allowing them to respond conveniently, while others may prefer real-time communication.
Understanding your communication style is equally important, and you need to share your preferences and the methods they can expect from you.
Setting clear expectations from the outset and respecting boundaries are vital components of establishing rules of engagement in your client relationships. Be sure to take industry norms into account. For instance, working with tech companies often involves frequent Zoom calls, while more informal engagements with certain clients may rely on platforms like Voxer and Slack.
Manage Client Expectations, and Everybody Wins
There's no question that poor communication and mismatched expectations can be detrimental to any business, especially for a creative consultant or agency.
Transparency, reliability, and mutual understanding are pivotal in fostering positive and productive client working relationships.
Establishing clear expectations from the start can build a strong foundation for successful client relationships.
Remember, finding ways to manage client expectations better is an ongoing process; the more you do it, the better you'll get at it. As someone who's spent my entire career in client service, it's a constant work in progress. Putting these tactics into action will help save you headaches and drama that I've had to learn the hard way.
Need some help streamlining client communications?
The Client Communications Kit is designed to help you strategically and systematically work with your clients.
In this kit you'll get a video workshop diving into day-to-day client communications and how to handle sticky situations and a workbook to help you put what you've learned into action, including guidance for sticky situations and identifying areas of improvement so you can communicate consistently like the pro you are. You'll also have access to 10+ scripts designed to take and tweak for typical and tricky client communications situations, from dealing with scope creep to raising your prices.