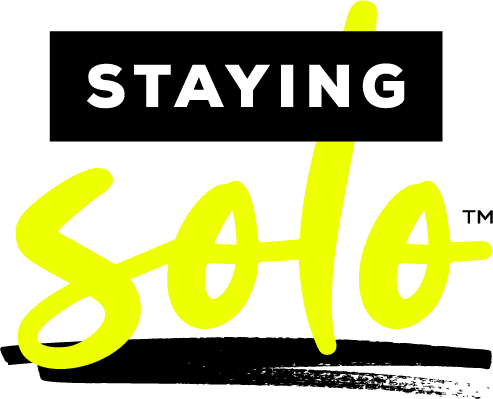 Systems can be powerful for a solo business owner, but unfortunately, they can also totally derail you. In the final installment of the Staying Solo series, we're looking at systems and their crucial role in helping you stay solo by ditching the busy work.
Listen Now To This Essay On The BS-Free Service Business Show
Your Systems Should Breed Simplicity
When I talk about systems, I don't mean the type of overcomplicated, overblown systems that most celebrity entrepreneurs talk about. I think of those as "big S" systems, and no matter what these people are trying to tell you or sell you, you don't need those kinds of systems.
The goal of the systems you need as a solopreneur is to reduce the cognitive load of daily decision-making. Any system should make your life EASIER, not more complicated, complex, or frustrating.
A system you spend too much time, money, or energy on isn't sustainable. You need to be able to use them. You need your clients to use them. And you don't want to be stuck having to get help with them constantly.
A great example is something I did 10 years ago as a solo business owner. I "invested" in a high-end email and CRM system as I thought I should do that. What a complete waste of time, energy, and most of all, money.
The system was WAY too much for what I needed in my business. It was complicated, and I was so frustrated and overwhelmed by it that I had to hire ongoing help to set it up and manage it. This ended up being a close to $25k mistake over several years.
This may be an extreme example, but it's the perfect example of how something designed to create a system in your business can quickly go off the rails. Your systems should be simple and ultimately serve you.
With that, here's what to consider based on if you're a systems person or you're more systems-resistant.
I want to challenge you to ensure you're not creating systems that simply create busy work for you, or worse yet as a way to feel like you're doing meaningful work, but it's not actually all that useful.
If You're Systems-Resistant
You don't have to document every single thing. Your systems are there to support you, not stifle you. I want to challenge you to think about where you spend needless time or space that could be helped with a system.
Solopreneurs Need Sustainable Systems
For solo business owners, space is a necessary, non-negotiable piece of the puzzle, and it's why I included it in the Staying Solo Framework.
For a solo business owner, it's clear that your systems should be simple, but they should also be sustainable.
A sustainable system is one that you actually use and know you can rely on. What makes it sustainable is that it's easy to use and highly repeatable to the point it becomes second nature for you.
What's not sustainable is anything with 13 Loom videos and seven pages of details. That may sound like a joke, but I'm only half joking. This is how systems are taught in the online business world, as they're primarily designed for people with a team, and who are focused on scaling, not solopreneurs.
There are three key elements of a sustainable system.
Specific Steps
What is this used for, and why? When do you use it? It should include specific steps (at a high level) that are easy to follow and, ultimately, remember.
Tools
What tools do you use, and how do you use them? When do you use them?
Templates
What templates are required? How can you create them once and use them over and over?
Creating a system enables you to pre-determine the steps, tools and templates you'll use. Remember that this doesn't automatically require you to have highly detailed processes for your systems.
When you're focused on Staying Solo, you don't need systems to train a team or delegate tasks, so simple is the way to go. There's no scenario where you should be spending days or your life creating systems.
If you're just getting started, start with the areas that are causing you the most friction. Where are you wasting time? Where do you spend time trying to figure out the steps? Where are you constantly reinventing the wheel?
Watch for annoyance, frustration and irritation as indicators that those are places you may need a system. Spending even 15 minutes figuring it out and making some decisions about how, when and why to do it moving ahead can make a critical difference.
As you're creating systems, ask yourself these four questions to ensure the system is simple and sustainable.
Are the key decisions made in advance for me?
Can I easily follow or refer to the system?
Is it something that supports me consistently?
Where Do You Really Need Systems?
In exploring where you need systems, I encourage you to focus on the three main areas of your service business — marketing, sales and service.
Those three core areas of your business impact everything you do as they're focused on finding, selling and serving clients. They're the places that will hold you back from growth and drain you if they consistently need you to make big decisions.
Here are my top recommendations if you're looking for ideas for systems you likely need as a solo service business owner.
Referrals
Content/Social Media
Lead Tracking
Website
Packages
Pricing
Proposals
Consult Calls
Closing
Payments/ invoices
Project Management
Onboarding/ offboarding
Communications
Calendar/ Call Mgt
Based on the kind of work you do, you may have some other specific areas that require systems. For example, we have templates and guides related to the types of content and copy we create for clients.
In creating systems, I can't emphasize enough that the basics are better. My systems have always been very no-frills, and that's why they work for my brain and business. They enable me to do the work I want to do, tame the chaos and keep me from decision fatigue.
When deciding on what systems you may or may not need, evaluate how often you do something, or what creates the most friction. There are so many things you could systematize, but if it's something you do once a year, that's a waste of time. Go for things that will have the biggest impact on your day-to-day life.
Watch for shiny object syndrome and keep your eyes on your own paper. Seeing what someone else is doing, or checking out a hyped-up new tool is normal as we're all curious, but it can also create complexity. It can be tempting to think you're missing out, but most likely you're not.
If it's not broken, don't waste time on fixing it.
Bust the BS Busy Work with Systems
One of the most challenging parts of running a service business is that it's a very simple business model. As a result, you can feel like you're always missing something, so you find ways to fill that gap.
The beauty of the service business model is that you don't need to do those things. You're not missing a thing if you have your basic systems covered.
Your systems help you eliminate busy work so don't go out there and create more of it for yourself.
Successfully staying solo comes down to embracing the simplicity of the service business and focusing on making it sustainable for you. You don't need shiny secrets and you're not missing a damn thing. Small, simple, daily actions build a sustainable solo business that lasts.

Systems is the last installment in the Staying Solo series, and I've loved hearing from all of you about how these episodes have helped you think differently about your business, and have you committed and focused on Staying Solo. I'd love to hear from you - so drop me a DM on Instagram, and make sure you're on my email list.