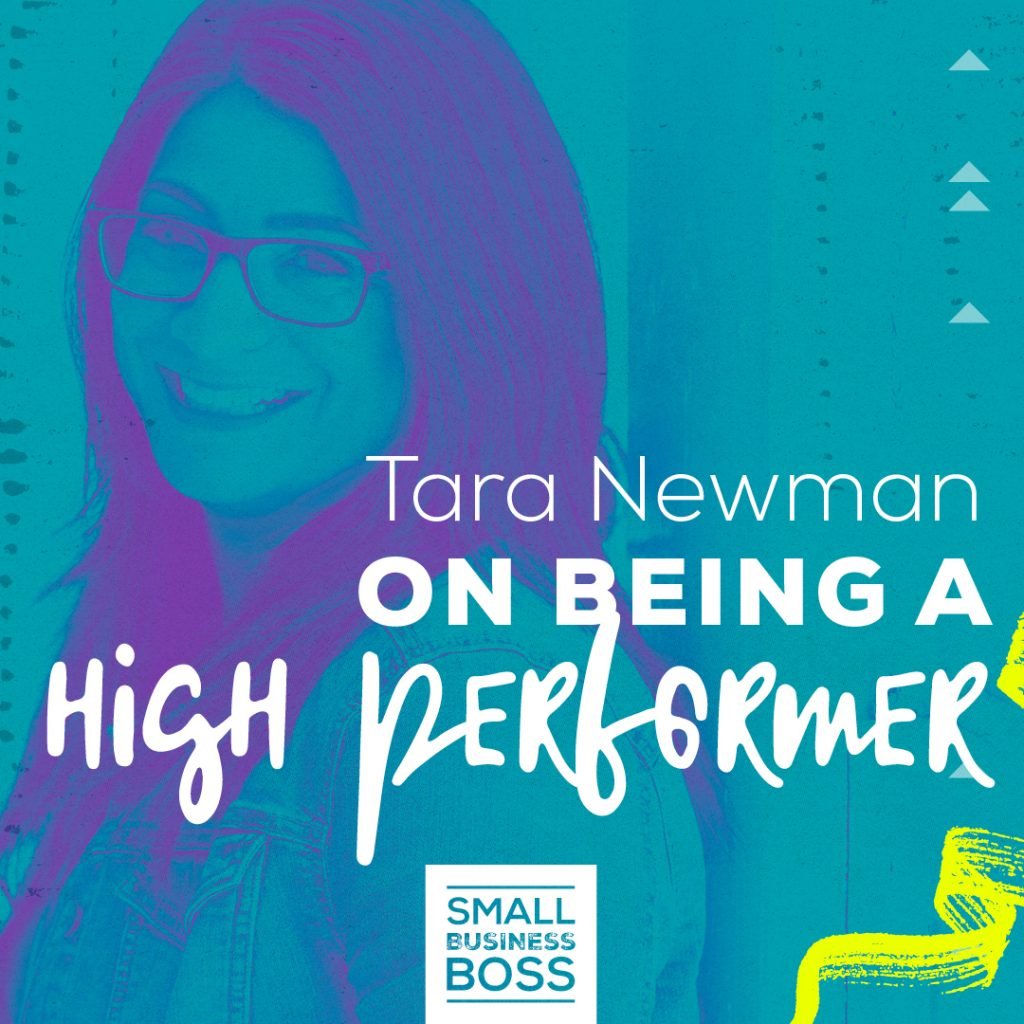 Episode 168: Tara Newman on Being a High Performer
When you're the boss, it's easy to get bogged down in focusing purely on how to be more productive, get more done and, ultimately, check more off that to-do list. But what if there was a different way to get better results in your business? That's exactly what our guest for this episode, Tara Newman, is going to break down for us.
Today's guest Tara Newman is the leader of leaders, and I found her after a few of my business friends seemed to suddenly be talking about her — and I'm so glad I did. Tara dropped so much truth in our interview, and I'm excited to share her practical insights on high performance, productivity and more with you.
Here's What We Discussed:
Tara talked about her business and how she makes money.
Why our obsession with productivity is actually hurting many of us.
The difference between being a high-achiever and a high-performer.
Red flags to watch for to indicate we're being a high achiever.
Why we need entrepreneurial endurance and some ways we can ensure that's our reality vs. burning out.
Tara's Bio:
Through her podcast, The Bold leadership Revolution, as well as her association, The BRAVE Society, Tara Newman is the Leader of Leaders. She supports leaders as they embrace their ambition and leave the grind behind. Using decades of entrepreneurial experience and a Master's in Organizational Psychology, Tara is uniquely qualified to teach leaders to run businesses without sacrificing their health, relationships, or integrity by establishing behaviors, habits, and rituals aligned with their vision of success.
Three Lessons for Being a High Performer:
Productivity shouldn't necessarily be our goal. We give the idea of being productive too much meaning when the goal should really be discernment, so we're doing what's most impactful to the business.
There's a difference between high achievement and high performance. Many of us are high achievers, and that means we're all about being rewarded for "doing," but there's power in focusing more on our performance. As Tara shared, it's a spectrum between high achievement and high performance, but when we move towards high performance, we're able to detach from the work and build in periods of recovery.
Entrepreneurial endurance is needed to run a business. The truth is that leaders are burned out. To make an impact and to leave a legacy, we need to figure out how we can best perform. Following someone else's blueprints may not work for us, and we need to figure out our cycles and how to manage ourselves while trusting that the work will get done.
Links for the Show: