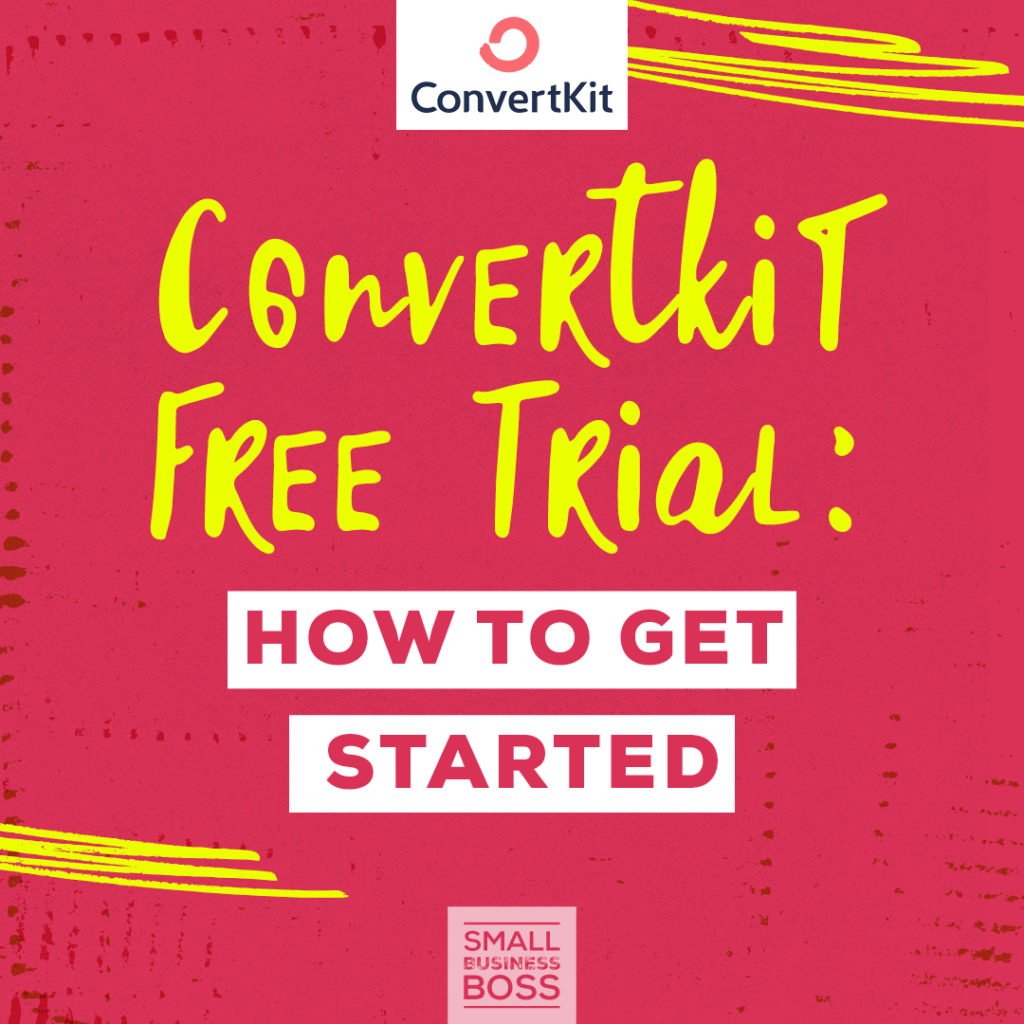 ConvertKit Free Trial: How to Get Started
If there's anything in your business that involves digital marketing, you may have heard of ConvertKit. And if you've heard of it, you're probably at least a little bit curious about what all the fuss is about. 
Even if you're already familiar with ConvertKit and think it sounds pretty great, like anything else you're considering spending your money on, you've wondered if there's a way you can give it a try without fully committing.

Well, good news, folks. You can!
At Small Business Boss, we're BIG fans of ConvertKit, so we're thrilled that we can offer a 30-day free trial just for you. We fully stand behind the platform, and we think this 30-day trial is one of the best ones out there.
Before we get started walking you through the 30-day free trial, we want to make one thing clear. We practice what we preach, meaning we use ConvertKit for our business, and I'm a certified ConvertKit expert so I know this platform inside and out.
Why You Should Use the 30 Day Free Trial
First things first. I'm going to show you lots of cool stuff, but before I do that, I want to tell you WHY I think this 30-day free trial of ConvertKit is so great.
#1. Try Before You Buy
With the ConvertKit free trial, you get to get into the system, play around, and really get a feel for it. You can see if it offers all the functionality you're looking for. It's not a watered-down version of the platform that you're getting to try so you have a real opportunity to see what ConvertKit is capable of, from automations to integrations.
#2. No Double Paying if You Migrate
If you're migrating from another platform, you run the risk of having to pay for a new program before you're done with the old one. The free 30-day free trial gives you a cushion to be able to set up everything you need, fully migrate over all of your data and check for any missing items BEFORE you cancel whatever you were using previously.
#3. It's FREE!
This is a no-risk proposition. You have nothing to lose by trying it out, but potentially a ton to gain by moving to a better email marketing platform.
Getting Started with Your ConvertKit Free Trial
To get going with the trial, the first thing you need to do is sign up.
Once you follow the link, you'll be prompted to set up a username and password.
From there, you'll be asked to set up your payment information. Now, before you start giving us the side-eye, we promise you that you will NOT be charged before your free 30 days is up. The reason they have to collect the card is due to anti-spam laws and to make sure you're not a spambot.
After you've entered your payment details, click on "Create Your Account", log in with your new credentials, and you're in business!
Ready to get started with your 30-day free trial?