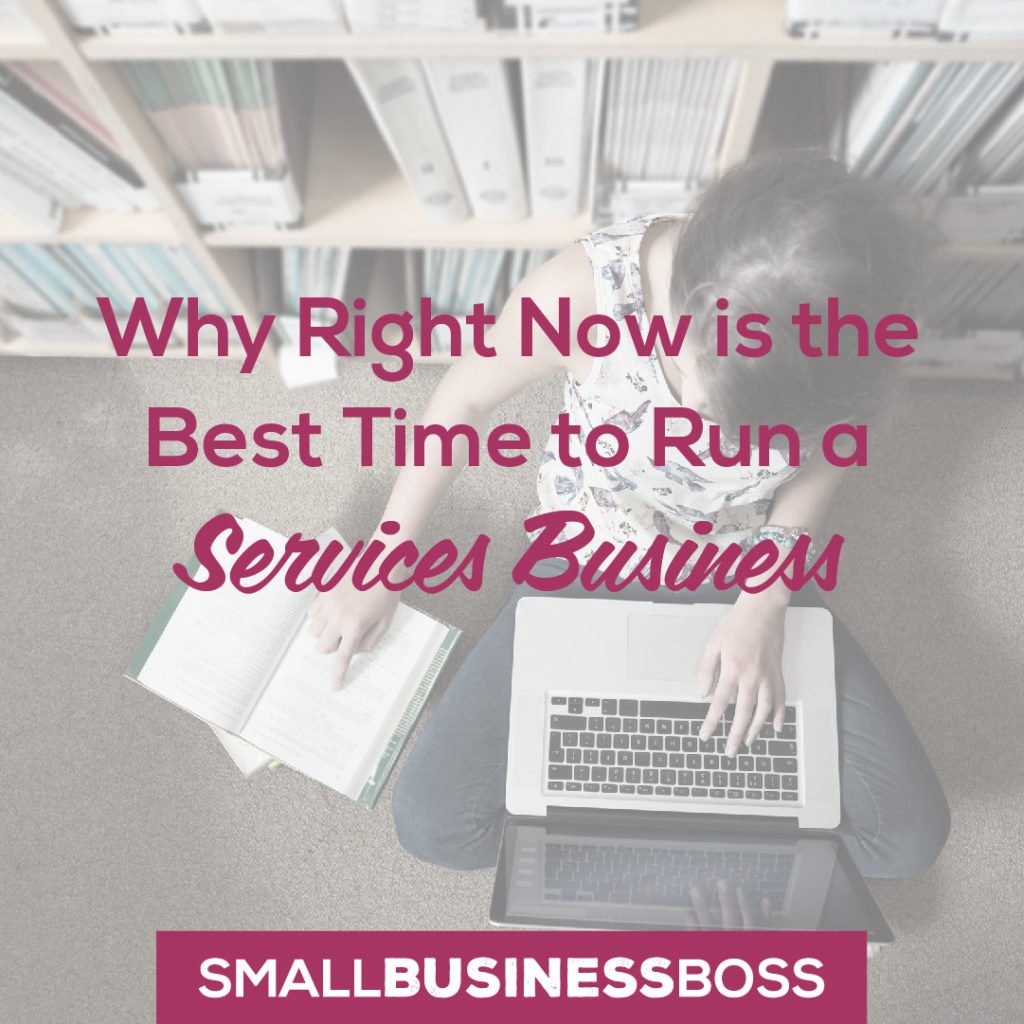 Episode 92: Why Right Now is the Best Time to Run a Services Business
Stop trading time for dollars! Make money while you sleep!
You've heard allllllll the reasons why you should ditch services and go after a course or passive income business model. But today on the show, we're going to flip the script and talk about why RIGHT NOW is the best time to run a services business.
Here's the scoop from Episode #92:
If you're listening to this show, you're likely already convinced a service business is the way to go, but you may have had the thought that you should do something easier or more passive.
Before we dive in, we want to say this — we're not so much anti-course or program as much as pro helping people understand the right time in their business to diversify and add these options. (Hint: people want to start on this much, much too soon.) Plus, audience building takes time, so if you're going to diversify, there should be a long-term list building plan in place too. Do your research, test your systems, and figure out very clearly what will work for you first…before you jump right in. Seriously.
So, why do we think that now is the absolute best time to run a services business? Well, there are lots of reasons, but we're going to break a few of the biggest ones down:
#1. The launch model isn't what it used to be
People are smart and need to be nurtured longer. A quick funnel with emails and offers don't work anymore.
They're tired of the online marketing BS.
FB ads are costing more. True story. You can no longer get your leads for less than a dollar.
Across the industry conversion numbers are down.
Launching a course now is harder than it was three years ago, so you're going to have to invest way more into it (both money and time) to stand out and get results.
#2. A services business requires very little in terms of upfront costs and can run very lean
When you're starting out with other business models, you need more investment than you do with services.
For services, you don't need fancy landing pages, constant content marketing, social media, paid ads or crazy expensive funnel building software. And since most people need to outsource at least one of these, you're keeping costs down not only with your tools but also with people.
All you really need is an email address and a computer at its most basic. (Neither of us had websites when we started.) Of course, if you are a website designer, you should have a website.
You can keep more money in your pocket. Which is really the ultimate goal, right?
#3. The economy can easily change
A recession is inevitable. It's been 10 years since the US had one, so things are going to change at some point. That's not to scare you, but it's the truth. And when it happens, the first thing that goes is fluffy spending — aka non-essential courses and training. There will be a market correction and the "wantpreneurs" will be forced out.
What this means for you is that if you have a solid foundation and a reputation for doing good work, you'll be able to weather it as people will always pay for services.
Being self-employed in this situation is way more stable because let's face it — you aren't going to be laid off, right?
Do you want to work with successful businesses? Of course, who doesn't! But here's a little secret — many of the most successful companies are also the stingiest with their time and money. Meaning, they are not going to invest in a course when they could just hire someone to do it for them.
There are courses for your courses these days so supply far outweighs demand.
You don't have to be the next Mark Zuckerberg to be successful in business. Solid services done right stand the test of time and will always be in demand.
The beautiful thing about a services business is that you're building something that's sustainable. Don't let this scare you but affirm that you're on the right path, and the foundations you build will mean you'll be around in five or 10 years.
This is the year for services businesses — we see this every day. Stay the course!
Join us next time as we talk about personality tests — you won't want to miss that one!