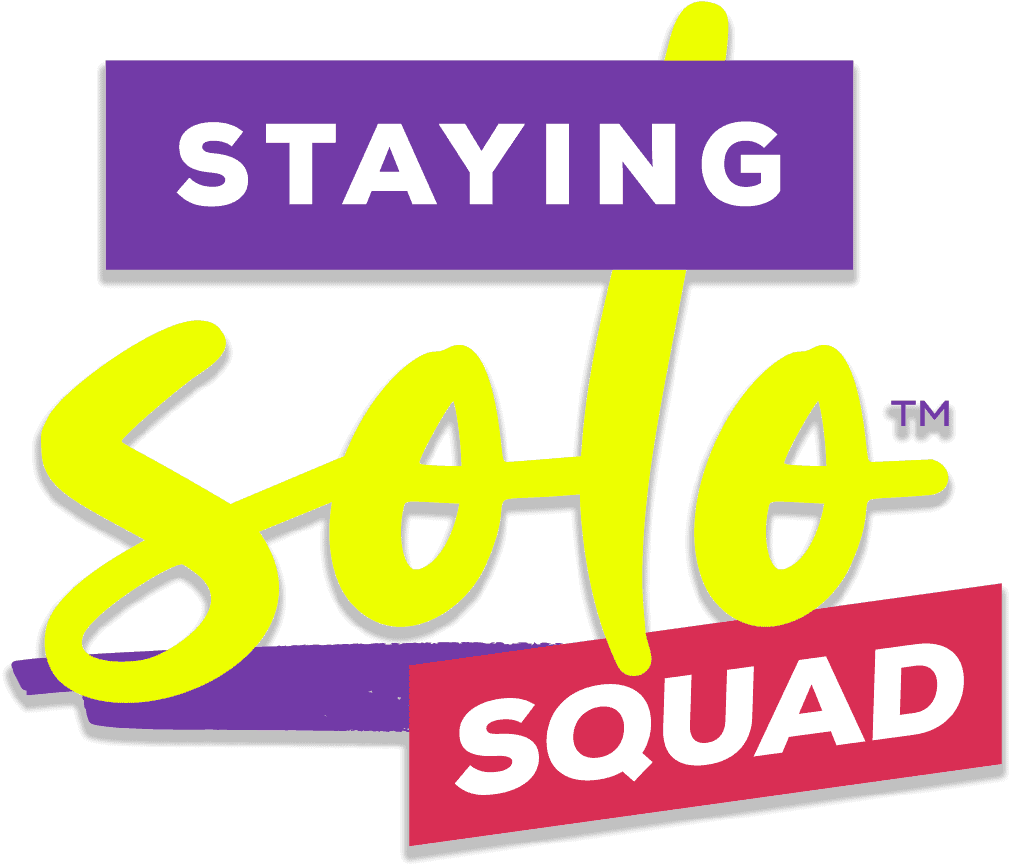 Most of what's out there for service business owners is:
Geared to brand new baby business owners and covers only the basics.
Focused on scaling your service business with a course, program, or agency business model.
Full of total and complete BS that will waste your time and money.
This leaves you, a seasoned service business owner, with very limited options if you want support from people who get it.
Especially as you don't need more skills development or cookie-cutter systems, you need real support as you run a sustainable, simple business.
That's precisely why we created the Staying Solo™ Squad.
I've heard the same concerns (and complaints) from my clients and community for years.
They're frustrated as they haven't found anything that provides support specific to them as a service business owner at a doable price point.
The Staying Solo Squad is a cross between a membership and a mastermind based on everything we've learned over the past seven years while running 10+ masterminds and mentoring 100+ service business owners.
We're bringing together the elements that make the BIGGEST difference for service business owners without any of the fluff.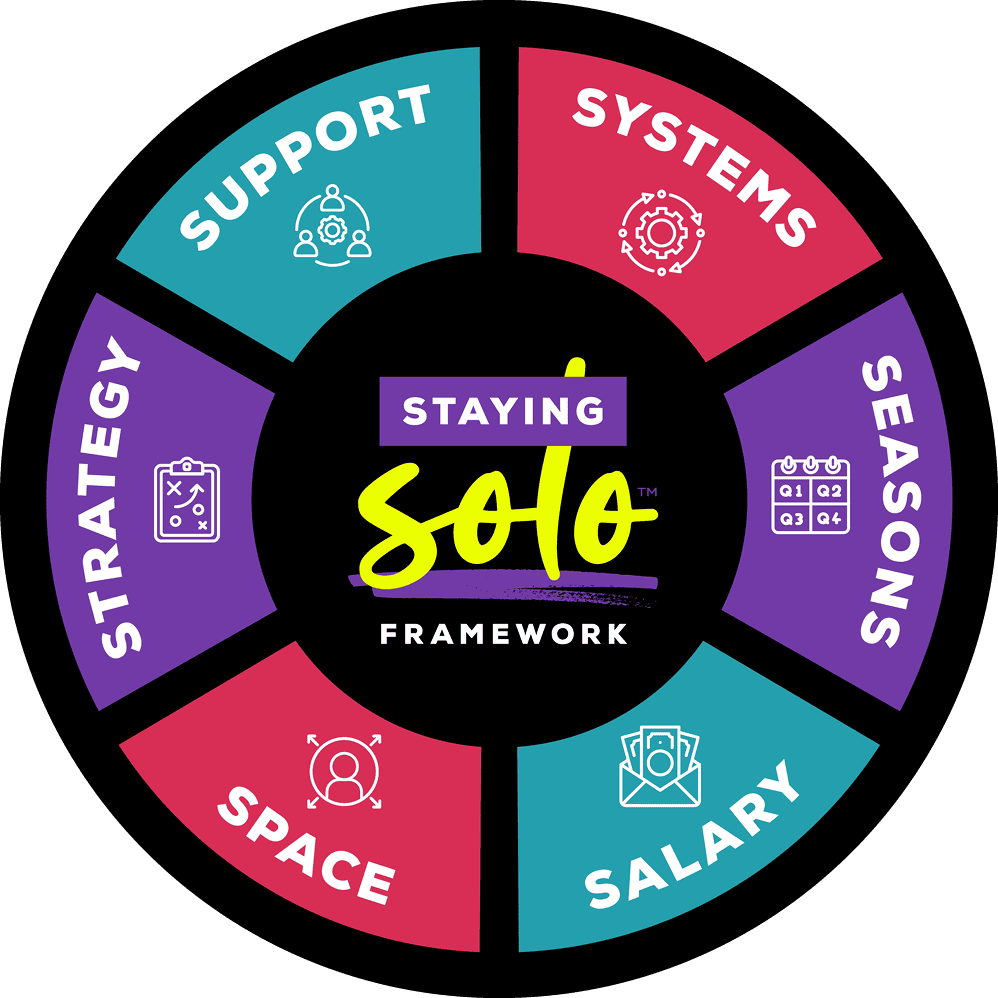 The most common business advice doesn't serve solo business owners. The narrative focuses on building something BIG by scaling and hiring a team, yet the reality is that 80% of the businesses in the U.S. are sole proprietors.
By choosing to stay solo, you're not playing small; you're choosing to be strategically small.
This is what Staying Solo™ is all about.
The six pillars of the Staying Solo Framework are designed to provide you with a way to refine what you're already doing in your business.
My goal is to help you build your business in a way that truly works for YOU. A business that serves you and supports your life.
Established freelancers, creatives, consultants, and coaches who are tired of the same old BS and want real support and community.
The Squad is a good fit for running a service business with other entrepreneurs or B2B clients.
It's worth noting that BS-Free Business is a values-based business. We are actively committed to more humane, sustainable business practices.
You can learn more about our values and community commitments here.
The Staying Solo Squad runs for six months, starting in early January 2024. During our time together, here's what you can expect:
Staying Solo Business Assessment
We'll kick things off with the Staying Solo Business Assessment, which will help identify where you need to focus your time and energy over the next six months. Based on the six elements of the Staying Solo Framework, we'll provide customized results and recommendations on how to make the most of our time together.
We'll gather each month to cover any questions or challenges you may face. During this fun and supportive gathering, you'll get feedback from the BS-Free Business team and your peers.
In early January, we'll gather on Zoom to map out your game plan for the next six months. We'll discuss the results of your business assessment and fine-tune your plans for the first few months of the year as needed.
At the start of each month, Sara will host the monthly game plan call to help you map out your plan for the month and help you stay on track. This call will be one part planning and one part accountability. (Sara's the reason I can stay focused the way like I do!)
Staying Solo: Deep Dive Workshops
Every other month, we'll do a deep dive into one of the Staying Solo pillars based on the needs of the group. Each workshop will be delivered live, and then available as a replay with video, audio, transcripts available, along with a workbook.
Hang out with your squad daily over in the Slack Community. You can get your questions answered, celebrate wins and get high-level feedback from Maggie, Sara, and the community. Plus, every month, we'll do an "Ask Maggie Anything" thread where you can get nosy about what she's seeing in real time.
Hey, I'm Maggie, and Service Businesses Are My Business
Services businesses are my business. I work exclusively with freelancers, consultants, creatives, and agency owners to help them build simple, sustainable businesses.
When you work with me, you get my brain on your business, which includes over 20 years working in service businesses, 18 of which have been spent running my businesses. Plus, my professional prowess is in marketing, copywriting, and PR.
Best of all, I actively run a content marketing agency, so I still work with clients nearly every day and am in the trenches with you.

PLEASE NOTE: This Isn't the Maggie Show

My role is to bring together a fantastic group of people and act as your guide and facilitator. One of my superpowers is bringing together amazing groups of people who can support each other through the ups and downs of building a business.
In The Squad, you'll build new relationships, learn from one another, and help each other.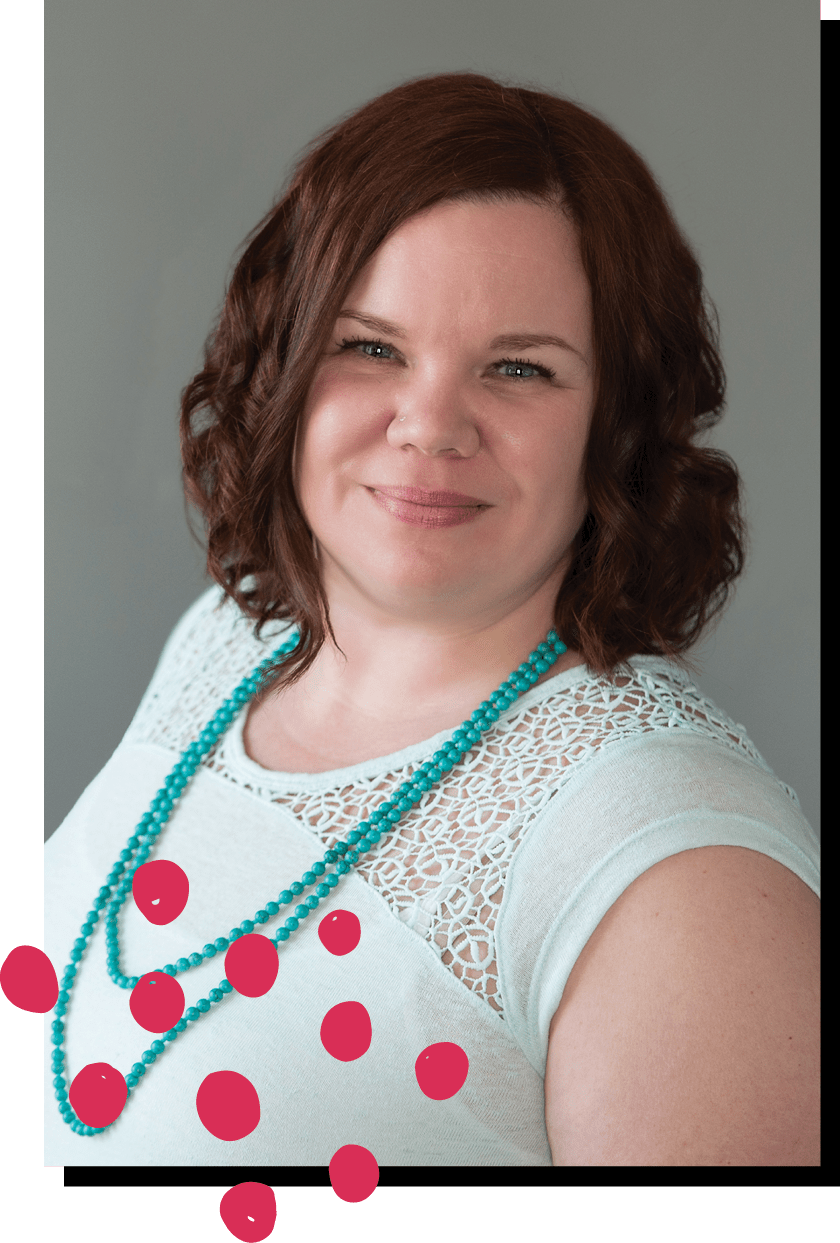 Meet Sara, Community Director at BS-Free Business
My right hand at BS-Free Business, Sara, will work alongside me to support you in The Squad.
In addition to her role at BS-Free Business, she's the Client Services Director at my content marketing agency, Scoop Studios, so she knows what clients want and the ins and outs of the operations side of your business.
Before Scoop, Sara spent 15+ years in marketing, training and operations roles with well-known financial services and telecommunications brands in the corporate world.
Excellent, we're 100% here for them. In fact, PLEASE ask questions as it means you're doing your homework.